What kind of materials do you have?
We use glossy color vinyls for our text stickers. For the normal stickers we use vinyl with matte or gloss laminate depending on your order.
Do you have metallic stickers
For the text stickers you can choose gold or silver color. For the normal stickers we can not use metallic colors.

Do you have transparent or paper stickers?
At the moment we do not have transparent or paper stickers.
Customizing the cutline ("Re-draw Contour" warning)
We recommend that you use the automatic cutline feature. Simply press the "Re-draw Contour" button in the editor.
There are times however, when you might want to adjust the cutline. Our stickers are cut with very high precision, but the starting point for the cut first needs to be set with a 2mm bleed in mind. The cutline is traced with high precision, once the cut is started. If you were to set the image content at the very edge of the cutline, the trace might not be perfect and the cutline will hit-and-miss on the edge.
Due to the fact mentioned above, it is safe e.g. to make the content bigger than the cutline. This could be done to avoid a white bleed border around the content, if you have a non-uniform background. See the example below, this would work well: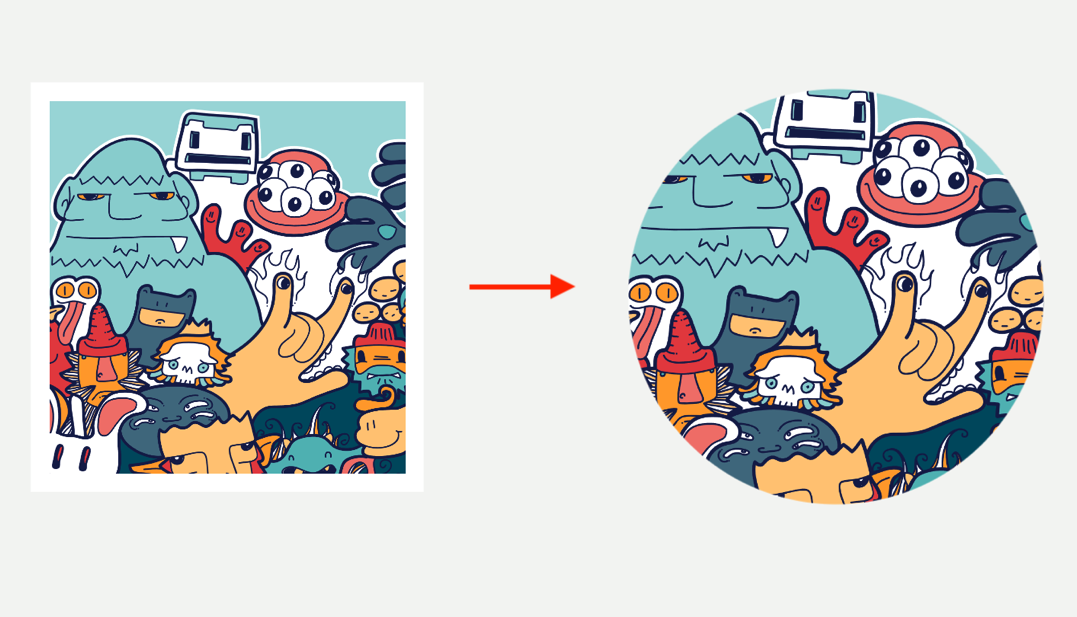 A single, uniform background color (without a bleed border) can easily be achieved by using the editors "Pick color from image" feature. See the example below: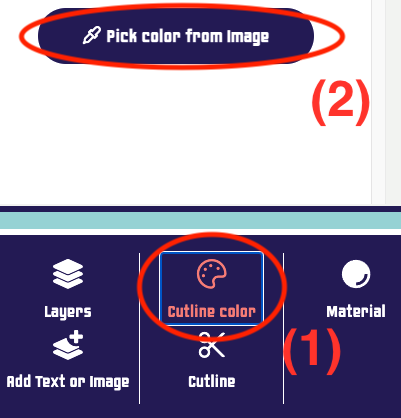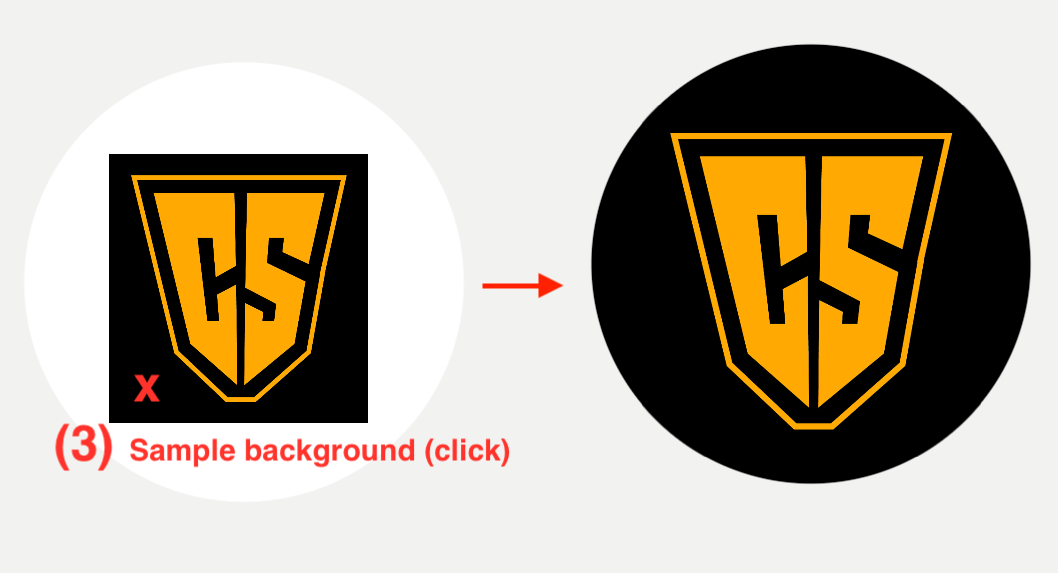 Can I make the order per phone or by coming to your office
Captain Sticker is an online order system so you cannot make the order by phone or at our office.
How long is the production time?
We aim to print the orders within a week.
How long is the delivery time?
This depends on where you live, and which shipping method you have chosen. Delivery by untracked letter is not very fast, and depending on where you live this can take up to 2-4 weeks. By selecting tracked shipping, delivery time is significantly reduced. Broadly speaking delivery times of tracked shipping varies between 2-7 work days depending on your delivery destination.
How can I send you a claim?
Send your complaint per e-mail to support@captainsticker.com. Please attach an image of the sticker and tell also what's wrong with the order.